Do You Have a Dominant Side of Your Body?
Tuesday, 28 February 2023 00:00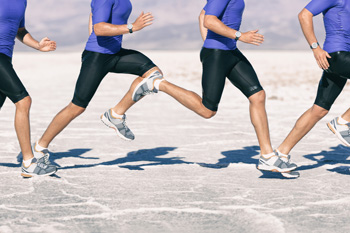 It is perhaps true to say that we do not think about whether we use our legs in the same manner, or whether our feet feel the same way against the floor. It is likely that we assume everything on both sides of our body functions in the same way. However, most of us have one leg or foot that is stronger than the other. The stronger side often leads in performing specific tasks, including climbing stairs, jumping, or participating in sporting activities. Those who perform multiple activities are probably less likely to notice a dominant side as a result of frequently engaging both sides. Whether we have a dominant side or not can be immaterial, but it may become a problem to have a strength discrepancy on one side of the body, especially as we age. Simple exercises involving touch can help to reestablish a connection with our weaker, less dominant side. For example, practicing a basic step-up with one leg at a time will show us how it feels on each leg and foot. This can help us strengthen the non-dominant side by practicing the step-up more often with that side. Paying attention to the various ways we use our bodies can make it easier to stabilize the pattern that equalizes the feet and legs. This will help us balance and feel more comfortable using both sides of our bodies. If you are interested in learning about how your feet function and what you can do to strengthen your non-dominant side, it is suggested that you consult with a podiatrist.
If you have any concerns about your feet, contact Deborah Holte, DPM from Northeast Missouri Foot Clinic. Our doctor can provide the care you need to keep you pain-free and on your feet.
Biomechanics in Podiatry
Podiatric biomechanics is a particular sector of specialty podiatry with licensed practitioners who are trained to diagnose and treat conditions affecting the foot, ankle and lower leg. Biomechanics deals with the forces that act against the body, causing an interference with the biological structures. It focuses on the movement of the ankle, the foot and the forces that interact with them.
A History of Biomechanics
Biomechanics dates back to the BC era in Egypt where evidence of professional foot care has been recorded.
In 1974, biomechanics gained a higher profile from the studies of Merton Root, who claimed that by changing or controlling the forces between the ankle and the foot, corrections or conditions could be implemented to gain strength and coordination in the area.
Modern technological improvements are based on past theories and therapeutic processes that provide a better understanding of podiatric concepts for biomechanics. Computers can provide accurate information about the forces and patterns of the feet and lower legs.
Understanding biomechanics of the feet can help improve and eliminate pain, stopping further stress to the foot.
If you have any questions please feel free to contact our office located in Kirksville, MO . We offer the newest diagnostic and treatment technologies for all your foot and ankle needs.
Read more about The Importance of Biomechanics in Podiatry