Our Doctor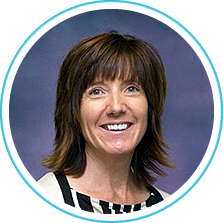 Deborah Holte, DPM
Deborah Holte, DPM
Dr. Holte has been practicing family focused podiatry since 1993 in Northeast Missouri. She is able to treat the foot medically as well as surgically. Dr. Holte completed her undergraduate education at Central College in Pella, Iowa. She received her doctorate in podiatric medicine from the University of Osteopathic Medicine and Health Science (now called Des Moines Medical University). Dr. Holte completed her surgical residency at Charter Hospital in Des Moines, Iowa.
Her office has the ability to do medical treatment of the foot and ankle and minor procedures on he foot as well as in house digital x-rays, MLS laser therapy and custom orthotics. Dr. Holte performs surgeries at Northeast Regional Center in Kirksville, Davis County Hospital in Bloomfield, Iowa and at Van Buren Hospital in Keosauqua, Iowa.
Dr. Holte is an avid long distance runner and aspires to complete a marathon in all 50 states. Her running history has given her insight to the plight of the runners foot.
In 2025, Dr. Holte looks forward to her oldest son, Nathaniel Holte, joining her practice.